Young Israel of North Netanya
Welcome to the YINN Website
___________________________________________

We are an English-speaking multinational synagogue and community located in North Netanya near the beautiful sea. Our services are elegant and meaningful, our Shiurim are engaging and invigorating, and our events are exciting and creative. As a community, we are an extended family where friendship and companionship shape the moments we share together.
We look forward to welcoming you.
_____________________________________
PARSHAT VAYIKRA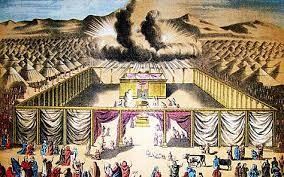 See Below for a short Video on the Sidra Vayikra
From
Chief Rabbi Ephraim Mirvis
Click HERE
_______________________________________
To View and Print the Weekly News Sheet
To be included in the Weekly News Sheet and on the YINN website, please send all announcements to Ruth Lyons by email to social@yinn.org or CLICK HERE by 6pm on Thursday which is the cut-off time.
____________________
YINN CHESED COMMITTEE
YINN is proud to announce the CHESED COMMITTEE

This program is to assist our members on an ongoing basis and anyone who contacts the Shul with an emergency request for help.
Kindly forward information of this nature to:
Shari Schwartz
058 716 2762
skyts@aol.com
Shari, who has volunteered to lead this important initiative, would welcome volunteers to assist on this Committee.
Please contact Shari if you are prepared to help.
Volunteers are also needed for contact with Shul members
Thank your for your assistance and we look forward to hearing from you
_____________________________________________
P E S A C H 2023/5783

Please click on link below to view and print out the form required to sell your chametz before Pesach. Also included are instructions on how to make an associated donation to the fund to assist needy Jews with Pesach food
-------------------------
IMPORTANT NOTICE
Pesach is coming and we do not want anyone in the community to be on their own for Seder Night.
If you are not going to family and you are on your own, or you know someone who may be by themselves, please make contact with Shari Schwartz on
or email:
We will attempt to place everyone who may be on their own and asks us for assistance.
Pesach is a time for community togetherness.
_______________________________________
Kiddushim
Kiddushim will take place in the Shul Hall
------------------------------------------------------------------
If you wish to sponsor a kiddush , either a Cake and Wine kiddush or a full kiddush- which now includes kugel !, or a Seudah Shlishit, or make a booking for the Shul Hall, please contact the Secretary, Marlene Horowitz, contact details are below
diary@yinn.org
or
_______________________________________
IMPORTANT
The Irgun Nashim are looking for volunteers to assist with the Kiddush on Thursday afternoon and Shabbat mornings. A rota will be drawn up and the more people that assist, the less time will be involved for all !
If we do not get volunteers then there will be no kiddush !
Please contact Betty Wahnon on
saftabatsheva@gmail.comn
or
______________________________________
NEW !!IMPORTANT
Here is the calendar for the six months through to Rosh Hashanna 2023
You can view it or print it out to stick on your fridge !
____________________________
Weekday Mincha will be held inside the shul and at 32 Nitza
Upcoming this week in
March
Mon
27
6:45pm
Mincha/Maariv
In Shul
Tue
28
6:45pm
Mincha/Maariv
In Shul
Wed
29
6:45pm
Mincha/Maariv
In Shul
Thu
30
6:45pm
Mincha/Maariv
In Shul
Sat
1
Shabbat HaGadol
Parshat Tzav
Sun
2
6:45pm
Mincha/Maariv
In Shul
LIFE CYCLE EVENTS
Mazel Tov
Elaine Feingold on the birth of a Great Granddaughter
Moshe and Liorah Berger on the birth of a Granddaughter
|Stuart and Naomi West on the marriage of their Granddaughter
Anthony Marcovitch on his 2nd Bar Mitzvah
Tony and Stephanie Plaskow on the birth of a Great Grandson

Refuah Shlemah
Rabbi Michael Plaskow, Anthony Marcovitch, Charles Simenoff, Nelly Perry

Chayim Aruchim
Anthony Marcovitch, Shoshana Lax
Nick Sonenfield, Federica Reiss, Ellen Litt,
Martin Moser, Rachel Marks, Isaac Wind,
Peter Cowen, Julia Van Gelder, Linda Boxer,
Henry Dony, Frankie Jackson, Ken Schwartz, Neville and Susan Cohen, Yoel First,
Shira Schmidt, Avi Willinger
PLEASE SEND ALL ANNOUNCEMENTS BY 6PM ON THURSDAY TO RUTH LYONS social@yinn.orug
For our overseas members who would not normally get the magazine unless they are in Israel, please

Click HERE

for a downloadable and printable copy of the Rosh Hashanna 2022/5783 magazine
_______________________________
________________________
Don't forget the TABLE TENNIS CHUG every Sunday and Wednesday from 2.30 pm till 4.30 pm .
All are welcome for exercise and good company
---------------------------------------------------
NEW
Over 60?Feeling aches; stiffness?
Join
"FLEX&STRETCH",
a pleasant, gentle exercise routine for women.
Improve:
balance
stamina
bone &muscle strength
mind- frame
Tues. mornings, 10:15- 11:00
in the
Young Israel Hall,
with Malka Cohen, B.A.Ed
certified Wingate instructor
over 25 years' experience.
For more info:
Joyce Berman
0546404585
_________________________
Irgun Nashim
Please look at the Bulletin Board for an important notice for our Ladies


Click HERE


________________________

Shul Notice
Koren Books - We do get a good shul discount on the regular price so if there are any items that you want from the Koren website next time I order , please send a message to Alex Stuart with the title and ISBN of the books you want, so that we can include it in the next order.
Please let me have details as soon as possible
Click HERE to send an email
____________________________________
If you would like to receive the regular email update with the link to this website, please click on the link below which will take you to a subscription page for our regular email
___________________________________
Members – please note:
Letters and payments in sealed envelopes please, can be delivered to the Shul front door letterbox that is opened regularly.
Please make cheques payable to "Young Israel of North Netanya Synagogue."
Payments to YINN by Credit Card can be made by telephoning Andrew Kaye 054 774 6472 with your card details.
You can also pay by PAYPAL using your Paypal account or if you have no Paypal account, you can use your credit card through Paypal as well.

Click HERE to go to PAYPAL
PLEASE NOTE THAT WHEN PAYING BY PAYPAL, THE PAYPAL SCREEN MAY BE IN HEBREW
YOU CAN CHANGE IT TO ENGLISH BY CLICKING ON THE OPTION IN THE BOTTOM LEFT HAND CORNER OF THAT SCREEN

Details of all Payment options including bank transfers - Click HERE for details.
Telephone calls to the Shul are automatically re-directed . There is an answerphone on the line.
Emails to office@yinn.org Click HERE receive an automatic response that will provide useful telephone and emails for contact.
Mon, 27 March 2023
5 Nisan 5783
Young Israel of North Netanya
39 Shlomo Hamelech
Netanya, 4226720
This week's Torah portion is

Parshat Tzav
Candle Lighting
Havdalah
Motzei Shabbat, Apr 1, 7:37pm
Shabbat HaGadol
View Calendar
Torah Tidbits
Please Click Here for the on-line version of this weeks Torah Tidbits which you can view or print.
Covenant & Conversation
We now include the weekly Comment from the
late Rabbi Sacks Z"L
Netanya English Speakers Together
A new organisation has been formed which is designed to gather together the interests of the English Speakers in Netanya by improving contact with the Municipality and other organisations. For example if you have any issues over traffic signage or markings - we have direct contacts with the Mayors office.
YINN are members of this group.
For further information, please click on the link below
Monday Club
The Monday Club, organised by Alan Gold, has a varied and interesting list of forthcoming events. Please see the relevant web site page under community
Tarbut Series
The Tarbut Series for 2022/23 has now finished
--------------
The Winter Tarbut series for 2021/2 has now ended
Click here to go to 2021/2 Series Page
----------
You can watch a recording of all of the 2020/21 sessions.
To watch the 2021/22 sessions that were saved please
Community
Please be sure and look at the Community section regularly to put dates in your diary for upcoming events.
Rabbi David Woolf's Shiurim
Please look at the Shiurim Section section for further details of Rabbi Woolf's twice weekly shiurim
Daf Yomi
Rabbi Feigelman's Daf Yomi Shiur Now Live in Bortz Bet Hamidrash
Sun-Fri at 8.00 (after Shacharit)
Zmanim Times
Alot Hashachar
5:23am
Earliest Tallit
5:51am
Netz (Sunrise)
6:36am
Latest Shema
9:41am
Zman Tefillah
10:43am
Chatzot (Midday)
12:46pm
Mincha Gedola
1:17pm
Mincha Ketana
4:22pm
Plag HaMincha
5:40pm
Shkiah (Sunset)
6:57pm
Tzeit Hakochavim
7:33pm
More >>
Mon, 27 March 2023 5 Nisan 5783