Young Israel of North Netanya
Parshat Korach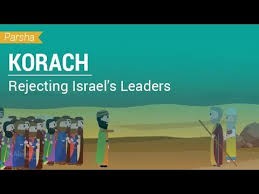 Click HERE for Short Video about the Sidra Korach
________________________________________
Please Click Below for the New Safety Regulations from
June 1st 2021
Please note that although mask regulations have been relaxed for outside walking you are still required to wear a mask inside the Shul
Thank you for your continued co-operation
_________________________________
To View and Print the Weekly News Sheet
Click HERE for Printable Weekly News sheet
_______________________________
Don't forget that the six month calendar up to Rosh Hashanna is now available for you to print and stick on your fridge !!
Click HERE for a Printable version
______________
Welcome to our Shul Website
DUE TO THE CORONA PANDEMIC ALL TIMES ARE SUBJECT TO CHANGE
___________
For Zoom Events, if no password is shown, please contact one of the participants on the zoom shiurim schedule.
_______________
Upcoming this week in
June
We are an English-speaking multinational synagogue and community located in North Netanya near the beautiful sea. Our services are elegant and meaningful, our Shiurim are engaging and invigorating, and our events are exciting and creative. As a community, we are an extended family where friendship and companionship shape the moments we share together. We look forward to welcoming you.
______________________________
For our overseas members who would not normally get the magazine unless they are in Israel, please

Click HERE

for a downloadable and printable copy.
________________________
Please note that the Ladies Keep Fit Class has now resumed on Tuesdays at 9.00 am, followed by Malka's Torah Class at 10.15 am in memory of her father David Nemtzov Z"L
The Mens Keepfit class has also now resumed at 9.30 am on a Thursday
________________________
Irgun Nashim
Please look at the Bulletin Board for an important notice for our Ladies


Click HERE
________________________




Life Cycle Events
Mazal Tov
David Glass on the birth of a Granddaughter
Rabbi David and Leah Chanofsky on the birth of a Great Grandson
Mottle Shaw on the birth of a Great Grandson
Refua Shleima
Judah Harstein, Tony Bernstein, Nelly Perry
Chaim Aruchim
Baruch Schmidt, Freddy Apfel, Jeffrey Samuels, Renee Rabinowitz, Hilda Solomons, Rebbetzin Esther Boudilovsky, Anthony Daulby, Cyril Karp, Sidney Lawrence, Harvey Rosenberg, June Manning, Joe Wahnon, Batsheva First, Judy Frankel, Lydia Karp, Rifka Velleman, Mervyn Leviton, Chava Goddard, Ann Silverman
__________________________________
To be included in the Weekly News Sheet and on the YINN website, please send all announcements to Ruth Lyons by email to social@yinn.org or CLICK HERE by 6pm on Thursday which is the cut-off time.
____________
Shul Notice
Koren Books - The last order for Koren has just been delivered. We do get a good shul discount on the regular price so if there are any items that you want from the Koren website please send a message to Alex Stuart with the title and ISBN of the books you want, so that we can include it in the next order.
Click HERE to send an email
________________________________
If you would like to receive the regular email update with the link to this website, please click on the link below which will take you to a subscription page for our regular email
___________________________________
Members – please note that the office is closed.
Letters and payments in sealed envelopes please, can be delivered to the Shul front door letterbox that is opened regularly.
Please make cheques payable to "Young Israel of North Netanya Synagogue."
Payments to YINN by Credit Card can be made by telephoning Andrew Kaye 054 774 6472 with your card details.
You can also pay by PAYPAL

Click HERE to go to PAYPAL
PLEASE NOTE THAT WHEN PAYING BY PAYPAL, THE PAYPAL SCREEN MAY BE IN HEBREW
YOU CAN CHANGE IT TO ENGLISH BY CLICKING ON THE OPTION IN THE BOTTOM LEFT HAND CORNER OF THAT SCREEN

Payments to YINN by Bank Transfer can be made. Please Click HERE for details.
Telephone calls to Shul Office are automatically re-directed . There is an answerphone on the line.
Emails to Shul Office Click HERE receive an automatic "out-of-office" response that will provide useful telephone and emails for contact.
Sat, 12 June 2021
2 Tammuz 5781
Young Israel of North Netanya
39 Shlomo Hamelech
Netanya, 4226720
This week's Torah portion is

Parshat Korach
Candle Lighting
Havdalah
Motzei Shabbat, Jun 12, 8:33pm
Fast of Tammuz
View Calendar
Torah Tidbits
Please Click Here for the on-line version of this weeks Torah Tidbits which you can view or print.
Covenant & Conversation
We now include the weekly Comment from the
late Rabbi Sacks Z"L
Monday Club
The Monday Club, organised by Alan Gold, has a varied and interesting list of forthcoming events. Please see the relevant web site page under community
Yummy In North Netanya
Click HERE for details of our exciting Community Inspired Cookbook!
STOP PRESS !!
The Cook book is now available.
Community
Please be sure and look at the Community section regularly to put dates in your diary for upcoming events.
Rabbi David Woolf's Shiurim
Please look at the Shiurim Section section for further details of Rabbi Woolf's twice weekly shiurim
Netanya Womens' Rosh Chodesh Group
Please look at the programme for the Rosh Chodesh Group in the Community section in the next few months
Daf Yomi
Rabbi Edward Feigelman's Daf Yomi Shiur using Zoom, meets Sunday-Friday at 8.30am
(Zoom ID:821 0547 0919)
Zmanim Times
Alot Hashachar
4:05am
Earliest Tallit
4:41am
Netz (Sunrise)
5:33am
Latest Shema
9:06am
Zman Tefillah
10:18am
Chatzot (Midday)
12:40pm
Mincha Gedola
1:16pm
Mincha Ketana
4:50pm
Plag HaMincha
6:19pm
Shkiah (Sunset)
7:48pm
Havdalah
8:33pm
Tzeit Hakochavim
8:30pm
More >>
Sat, 12 June 2021 2 Tammuz 5781